24-05-2017
Call for participation: Lignin valorization
As part of the lignin-to-bio-aromatics horizon Biorizon is developing innovative technologies for the production of bio-aromatics from lignin feedstock. The ambitions are high: enabling large scale lignin valorization, both for large volumes and high-end applications.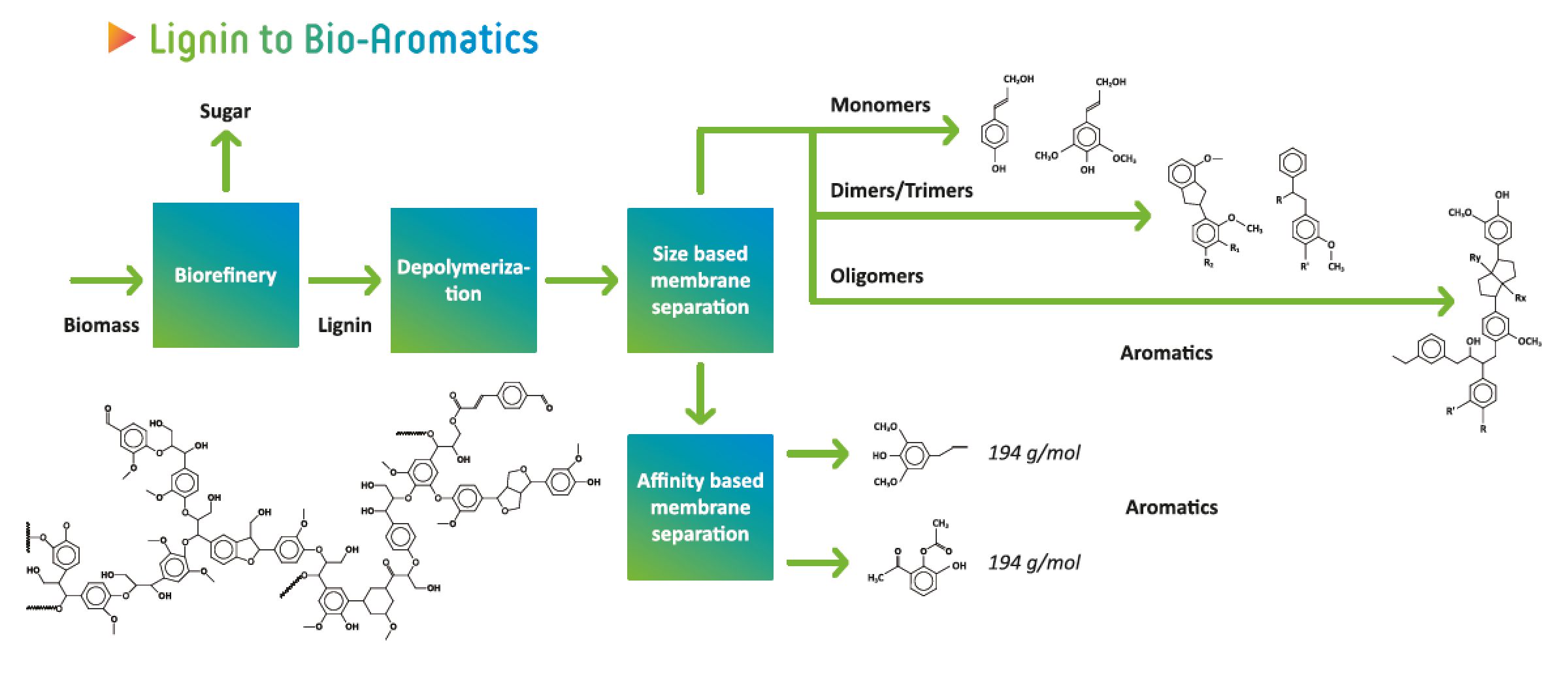 Lignin rich streams can serve as a biofuel in high temperature processes. Alternatively they can be processed into biopolymers for large volume or high end industrial/consumer products.
Some common critical issues are currently hampering existing processes to be applied at large scale:
High temperature processes, e.g. incineration or depolymerization of lignin, can induce corrosion due to salt and metal impurities;
When processing lignin, a too high salt concentration can inhibit the process, thus limiting the options for high end valorization.
Proper pretreatment could bring a solution here, and integration of membranes can resolve critical issues related to product quality and resource efficiency.
VITO has successfully demonstrated membrane based lignin purification and concentration in different projects, paving the way for innovation on both ends of the lignin-to-bio-aromatics value chain, e.g.:
The European AERTOs Program on Biobased Economy Initiative
The European SmartLi project (Smart Technologies for Conversion of Industrial Lignins into Sustainable Materials)
Several unilateral projects for industrial parties looking for optimizing lignin valorization
We are continuously involved in open (consortium) and bilateral collaborations, working with different knowledge centers and industrial parties in an international context. All are confronted with similar challenges in valorizing lignin: product recovery, desalination, (hydrolysate) purification, enzyme/catalyst/solvent recovery, and/or impurities removal.
Do you want to receive more information on how we can collaborate? Please contact Karolien Vanbroekhoven.