Current Projects
Black Birds: combined thermochemical and catalytic processing adapted for the production of high-value products and energy from lignin
Summary
Black Birds is a Dutch TKI project that considers low-temperature gasification for the valorization of lignin residues from biomass fractionation processes. High-value compounds like bio-ethylene and bio-aromatics are harvested from the product gas instead of being just converted in syngas by using novel co-production technologies (adsorption, absorption, and catalytic conversion). Gasification thus becomes a 'thermochemical biorefinery'. The combined application of low-value biomass and co-production schemes eventually results in a reduction of the production cost of green gas and biofuels.
Information
In the Black Birds project Biorizon co-initiator ECN studies the thermochemical valorization of lignin from different biorefinery processes. For example lignin from Avantium's novel Zambezi and Viride's Green Pellet processes. We will also take a step forward in the implementation of co-production of chemicals and bio-SNG by upscaling a number of novel technologies for the harvesting of high-value chemicals like bio-aromatics (BTX) and bio-ethylene from gasification product gas. Suitable applications of the bio-BTX product, with focus on the feasibility of production of monomers from bio-BTX, will be evaluated.
The implementation of these new co-production technologies will eventually result in an overall decrease of the production cost of bio-SNG. By using lignin, a low-cost by-product of biorefinery processes, and by harvesting ethylene and bio-aromatics as a co-product the benefit will be realized both at the feedstock and product sides. The gasification plant thus becomes a "thermochemical biorefinery", where a variety of products can be harvested or produced from the biomass or residual feedstock. The research and demonstration work will be complemented by a cross-cutting techno-economic and market analysis of the overall process.
In order to fulfil these ambitious objectives, a strong consortium that covers the whole value chain has been formed. In close cooperation with the end-users, the BTX samples produced in the project will be tested against market specs, and a vision will be developed on how to best incorporate relatively small streams of bio-based aromatics in the production systems and in the market. Besides the close strategic interaction with Avantium's Zambezi pilot plant and the Ambigo project, Black Birds is also part of the network of the Biorizon program (www.biorizon.eu), which will maximize the impact of our results.
Contact
For more information on the Black Birds project please contact Katharina Andres via katharina.andres@tno.nl or +31 (0)6 30 24 27 64.
---
LigniOx: Lignin oxidation technology for versatile lignin dispersants
Biorizon co-initiator is partner in a new project, called LigniOx: Lignin oxidation technology for versatile lignin dispersants. The aim of the LigniOx Innovation Action is to demonstrate the techno-economic viability of alkali-O2 oxidation technology (LigniOx) for the conversion of variable lignin-rich side-streams into versatile dispersants, and especially high-performance concrete and mortar plasticizers.
Both the oxidation technology and the end-product performance will be demonstrated at operation conditions, enabling industrial process installations and entry of novel lignin products into the markets after the project.
The valorisation of lignin side-streams will significantly improve the cost-competitiveness and resource efficiency of lignocellulosic biorefineries, and will create low-cost, sustainable raw materials for the chemical industry. The versatile LigniOx technology can be integrated into lignocellulosic biorefineries, or be operated as a stand-alone unit by chemical industry, as demonstrated in the project.
Duration: May 2017 – April 2021
This project has received funding from the Bio Based Industries Joint Undertaking under the European Union's Horizon 2020 research and innovation programme under grant agreement No 745246.


Partners:
VTT, RTO, Finland
Biorizon co-initiator VITO, RTO, Belgium
Metsä Fibre, Industry, Finland
Andritz Oy, Industry, Finland
St1 Biofuels Oy, Industry, Finland
CIMV, SME, France
Biochemtex, Industry, Italy
Dow Deutschland, Industry, Germany
Vertech Group, SME, France
Exergy Ltd, SME, UK
For more information on the LigniOx project please contact Karolien van Broekhoven via karolien.vanbroekhoven@vito.be or +32 (0) 493 51 42 70.
---
Biorizon Innovation and Upscaling of Renewable Aromatics Technology (BIO-HArT)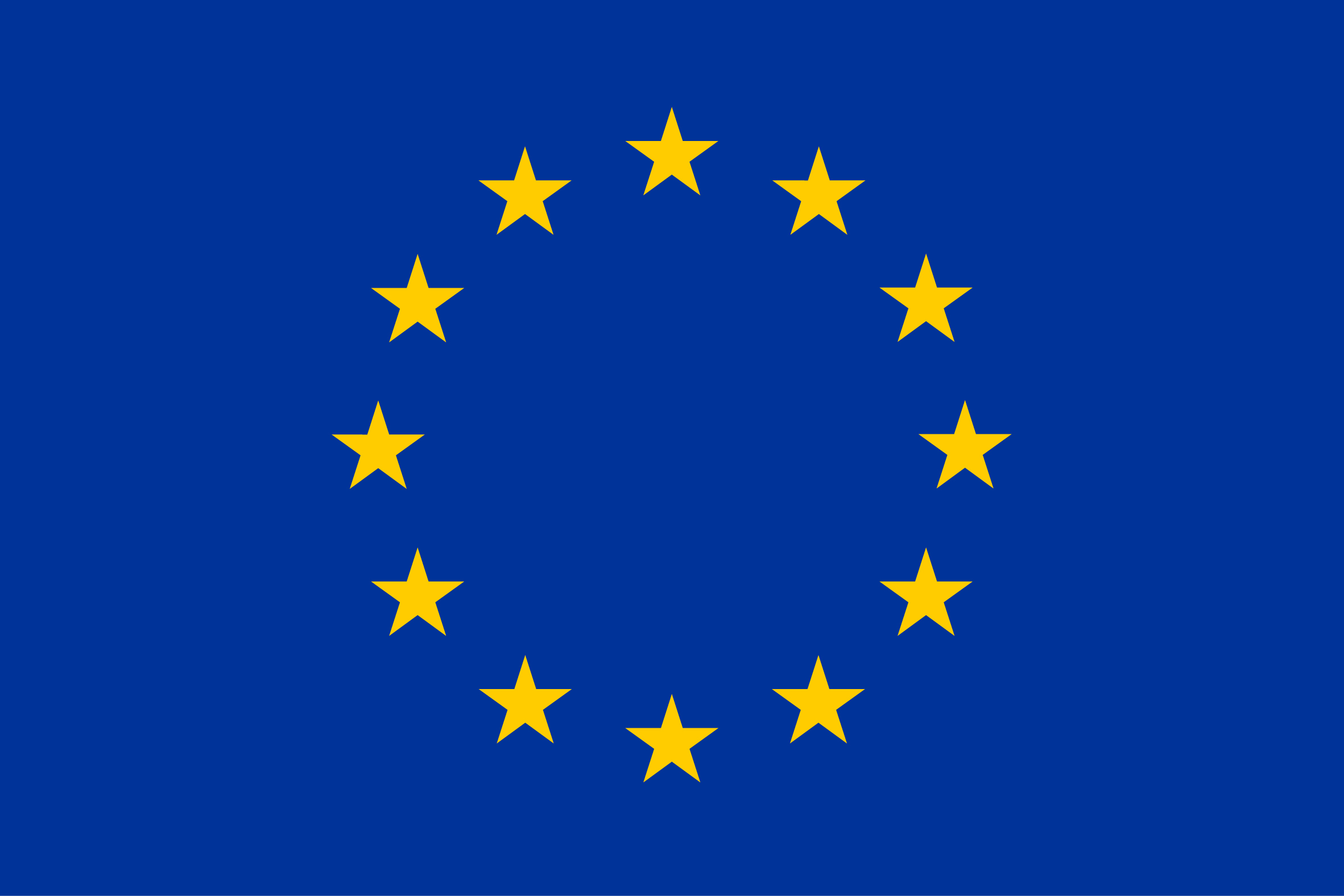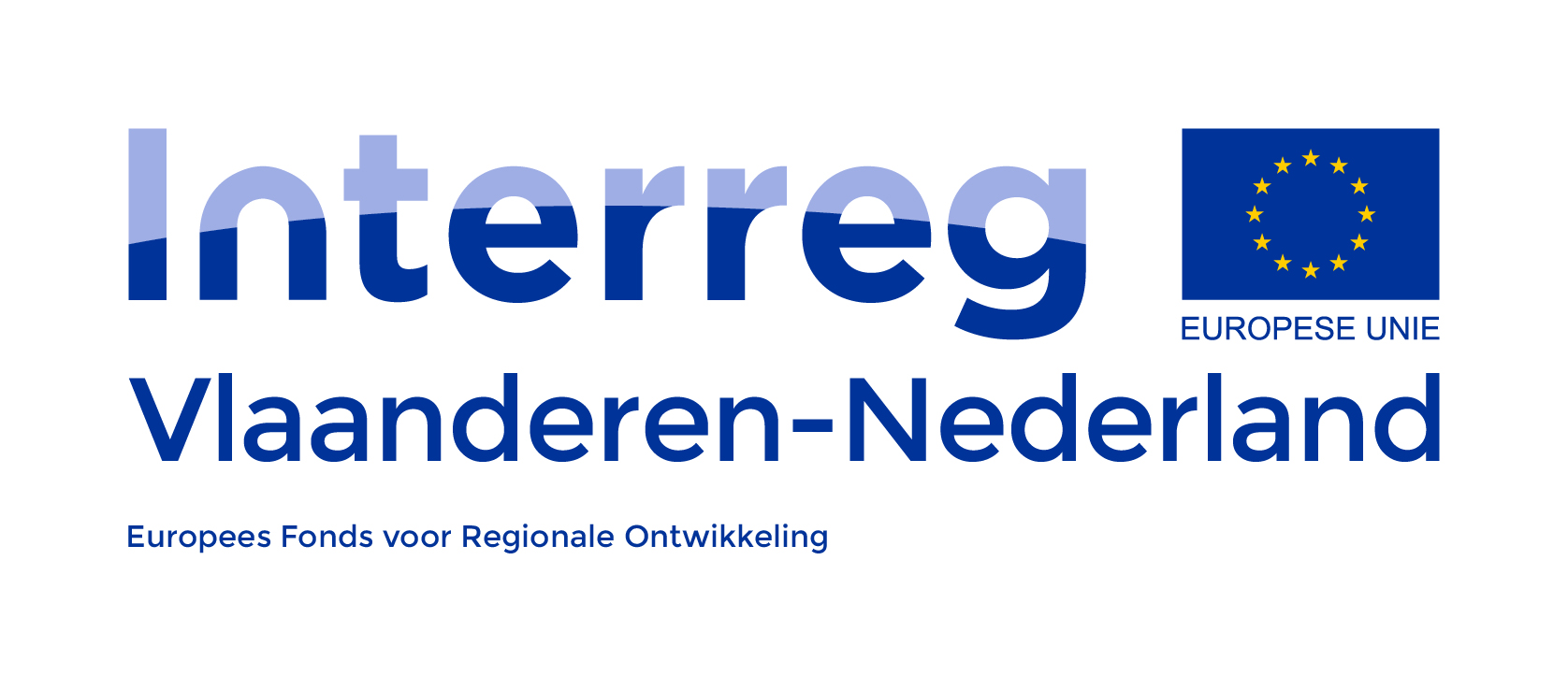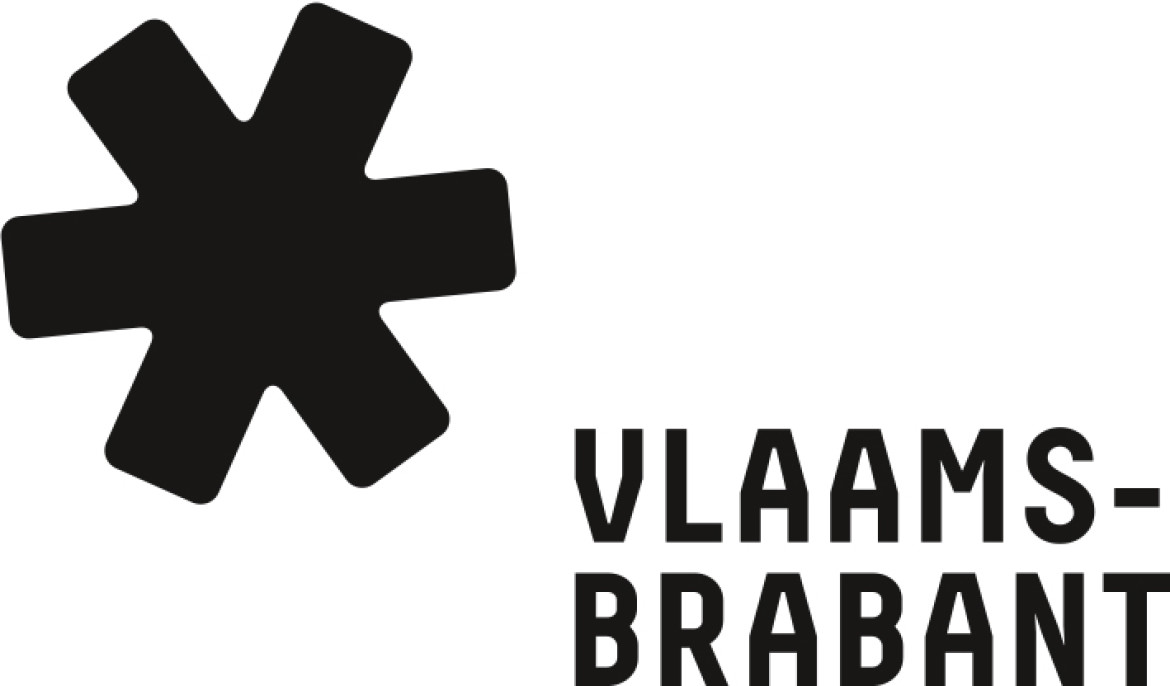 For the next 3 years 10 partners will work on the scaling up of technology for the production of aromatics from biomass in the cross-border BIO-HArT-project. By the end of 2018 this must result in functioning bench scale demonstrators that can produce samples for the industry on a kilogram scale. Besides that, the processes for the production of bio-aromatics will be optimized further.

This project is the next step in the industry-driven roadmap of Shared Research Center Biorizon. The BIO-HArT-project has got 3 goals:
Development of optimized procedures for chemistry and process.
Realization of generic and multi-purpose bench scale demonstrators for the 3 technologies (wood, sugars and lignin to aromatics).
Producing samples of sugars, lignin, furans, akylphenols, mono-, di- & tri-acids, functionalized phenols and other aromatic compounds. Subsequently, together with the industry applications will be developed on the basis of these samples.
Together with the industry the project results of BIO-HArT will be further developed and eventually they will be implemented in new value chains in which multiple feedstock suppliers, chemical companies and end users will be incorporated and in which existing and new production locations will be used.
This project is established by a contribution of the European Interreg V Flanders-The Netherlands program that stimulates innovation, sustainable energy, a healthy environment and the labor market by means of cross-border projects.
For more information on the BIO-HArT project please contact Jan Harm Urbanus via jan_harm.urbanus@tno.nl or +31 (06) 31 79 28 22
---
Waste2Aromatics
Every year, Dutch households collectively produce over 5 million tons of municipal waste. Biorizon-partner TNO, together with Attero, AEB Amsterdam, Orgaworld and the Dutch Waste Management Association (DWMA) investigates how carbohydrates (sugars) in municipal waste streams can be used as a source for the production of biobased aromatics. The first results can be expected by the end of 2015.
In order to produce bio-aromatics from municipal waste streams, the (hemi-) cellulose that is present in the organic fractions needs to be transformed into furans. In turn, these furans serve as an agent for the final production of aromatics. Biorizon-partner TNO has got two technologies available for the conversion of cellulose into furans:
The superheated steam (SHS) technology. This is mainly suitable for the procession of relatively solid material and uses steam to extinguish furans from the waste stream.
The second technology is suitable for the processing of wet fractions and uses a system with two fluid phases in which the furans are pulled towards an organic solvent.
For more information on the Waste2Aromatics project please contact Joop Groen via joop.groen@tno.nl or +31 (0)6 51 91 80 96
---
Biorefinery of entire plant biomass to aromatics (ARBOREF)
The project 'Biorefinery of entire plant biomass to aromatics (ARBOREF)' aims at the production of aromatics. The focus lies on both new and drop-in molecules of industrial interest, within a novel 'lignin-first' biorefinery technology that is capable of converting entire lignocellulosic biomass feedstock into a soluble phenolic fraction and a solid carbohydrate pulp fraction. The project includes full valorization of both fractions to the aromatic chemicals in an atomic efficient manner via fermentative and chemical synthesis pathways.
The project is funded by IWT (Flanders) and supported by FISCH and is composed of four Flemish knowledge institutions (KUL (coordinator), UGent, UA and VITO that co-initiated Biorizon. The organizations who will pool their scientific infrastructure and expertise together to develop a new integrated 'lignin-first' biorefinery to bio-aromatics. The project started in April 2015 and will run for 4 years.
For more information on the ARBOREF project please contact Karolien van Broekhoven via karolien.vanbroekhoven@vito.be or +32 (0) 493 51 42 70.
---
Sugars, Celluloses and Lignin Scaling up towards BioBased Building Blocks (SCeLiO-4B)
This collaborative project in the framework of OP-Zuid is focused on the development of thriving campuses and accompanying key-infrastructure for the conversion of biomass to aromatics. Infrastructure and process equipment will be realized in this project, to facilitate and accelerate R&D activities in this and other Biorizon projects. In addition, research will be carried out on the depolymerization of lignin and on the use of furfural and HMF as platform chemicals toward drop-in chemicals and compounds with new functionality.
The consortium consists of the two main COCI's (Centre of Open Chemical Innovation) in the Netherlands: Green Chemistry Campus (Bergen op Zoom) and Brightlands Chemelot Campus (Geleen). Furthermore, companies and research & technology organizations associated with these campuses play an active role in this project, either to perform research and design process equipment, and/or to use such equipment to produce samples for further application testing. The project, with an overall budget of 11 M€, started in January 2016 and will run for 4 years.
For more information on the Scelio-4B project please contact Joop Groen via joop.groen@tno.nl or +31 (0)6 51 91 80 96.
---
Manufacturing of Advanced and Innovative bio-Aromatics (MAIA)
The project Manufacturing of Advanced and Innovative bio-Aromatics (MAIA) aims at the development of an innovative industrial process for conversion of residual waste wood and flax co-products into bio-aromatics. In this project the waste wood and flax shive refinery will be fine-tuned in function of several selected applications represented by different industrial partners, such as dispersion agents and emulsifiers, resins for ink, foundry, refractory and wood modification, wood adhesives, UV-stabilizers and flavours.
This consortium comprises six industrial partners along different parts of the value chain, and 2 research partners (KUleuven, VITO) of whom VITO co-initiated Biorizon. The project is funded by FISCH (Flanders Innovation Hub for Sustainable Chemistry) and IWT, with a budget of 937keur in line with the New Industrial and Cluster Policy of the Flemisch Government. The project started in September 2015 and will run for 2 years.
For more information on the MAIA project please contact Karolien van Broekhoven via karolien.vanbroekhoven@vito.be or +32 (0) 493 51 42 70.
---
SmartLi
SmartLi, a BBI project with funding from the European Union's Horizon 2020 research and innovation programme under grant agreement No 66846, aims at developing technologies for using technical lignins as raw materials for biomaterials and demonstrating their industrial feasibility.
The technical lignins included in the study are kraft lignins, lignosulphonates and bleaching effluents, representing all types of abundant lignin sources. The raw materials are obtained from industrial partners. The technical lignins are not directly applicable for the production of biomaterials with acceptable product specifications. Therefore, pretreatments will be developed to reduce their sulphur content and odour and provide constant quality. Thermal pretreatments are also expected to improve the material properties of lignin to be used as reinforcing filler in composites, while fractionating pretreatments will provide streams that will be tested as plasticizers.
Lignin is expected to add value to composites also by improving their flame retardancy. The development of composite applications is led by an industrial partner. Base catalysed degradation will be studied as means to yield reactive oligomeric lignin fractions for resin applications. The degradation will be followed by downstream processing and potentially by further chemical modification aiming at a polyol replacement in PU resins. Also PF type resins for gluing and laminate impregnation, and epoxy resins will be among the target products. Full LCA, including a dynamic process, will support the study.
The outcome of the research will be communicated with stakeholders related to legislation and standardisation. The project has a duration of 3 years, started on 1/07/2015 and has a total budget of 2.4 Meuro.
For more information on the SmartLI project please contact Karolien van Broekhoven via karolien.vanbroekhoven@vito.be or +32 (0) 493 51 42 70.
---
From lignin to new (bio)chemicals
New Zealand Crown research institute Scion and Belgium-based Biorizon co-founder VITO (Vlaamse Instelling voor Technologisch Onderzoek) cooperate to accelerate the development of functional bio-aromatic chemicals from trees. Lignin is a complex polymer and a natural source of highly functional aromatic units. Lignin as a raw material presents three separate challenges. The first is to split the strong lignin structure in the right places to retain the chemically interesting building blocks. The second is to separate the different components from the lignin 'soup'. Lastly, there is the challenge of turning the new bioaromatic molecules into high value products.
The materials and products will go beyond clean, green and renewable. Lignin has natural features we can build on, such as 3-dimensional structures and asymmetry. We want to design products that aren't possible to manufacture from petrochemical resources; products that offer performance attributes beyond sustainability.
For more information on the Lignin to new (bio)chemicals project please contact Karolien van Broekhoven via karolien.vanbroekhoven@vito.be or +32 (0) 493 51 42 70.
---
Join the Biorizon Community
Please take a look at Biorizon's Community on functionalized biobased aromatics for partners and companies that want to consider joining our Shared Research Center. The image below shows a selection of the companies and institutions that already have become a member. Furthermore, take a look at our current Calls for participation.